Halifax exclusive Help to Buy mortgages from 1 April – Full Mortgage Advice service
All you need to know so far about the Home to Buy Scheme Nationwide:
The Help to Buy scheme is essentially a further extension to the existing first buy scheme which was targeted at clients looking to purchase property through shared equity mortgages.  The government has launched scheme quick smart to try to stimulate a limp property market and to encourage builders to build more.
Clients can choose from any suitable product within the shared equity range including the bespoke Help to Buy product – rates will be around  3.5% to 4%.
Who can apply?
This scheme is available for clients who:
are first time buyers or homemovers (FirstBuy was only available to first time buyers)
want to purchase a home up to £600,000 (FirstBuy was only available up to £280,000)
purchase a new build home through a builder who participates in the scheme
will use the property purchased as their main residency
don't have a 2nd property (e.g. buy to let, or holiday home)
Other FirstBuy restrictions removed for Help to Buy include:
No maximum limit on clients income to qualify
No maximum limit on the number of bedrooms the property has.
No Adverse clients so that means no Defaults, CCjs, Bankruptcies or IVA's 
Part exchange won't be allowed within the scheme.
My own feelings on this type of product innovation are mixed as I envisage new build properties becoming more expensive due to the extra support the given to otherwise excluded buyers. I do however see opportunities for the second hand properties between 4 to 8 years in older developments which I believe should drop in value and should become increasingly more affordable to prospective buyers who are not willing to share the growth with the Government.
Register your Interest now



For more information on how we can help you get a  Help to Buy Scheme Mortgage , please complete the simple enquiry form on the top right hand side of this page.
Payam Azadi is a partner at Niche Advice Ltd who are Independent Financial and Mortgage Advisers in London.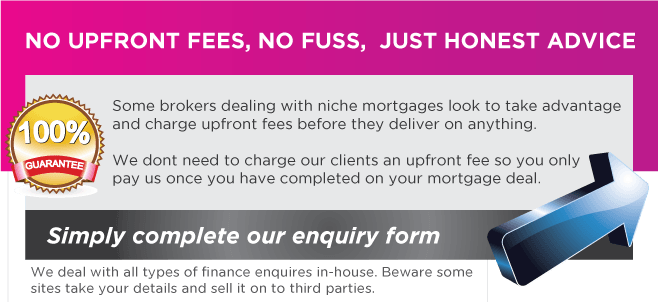 Payam Azadi is a partner at Niche Advice who are whole of the market Independent Mortgage Brokers. His role is very much focused on Property financing both on residential and commercial lines. To get in contact with him please click here.