The new Help to Buy Mortgage Scheme launched by the Government has seen an avalanche of interest on our switchboard.
Until now the lenders have been a little behind on the Government's move. It's unclear if this is down to them being slow to react or simply the Government failing to give sufficient advance notice of their intentions.
Anyway, the good news is they are catching up fast and I'm pleased to announce we have our first mortgage funding line available with immediate affect.
What has been decided to date is:
Applicants must have an impeccable credit record.
Therefore no missed payments on secured or unsecured, no county court judgements, no IVAs or no bankruptcies.
Minimum of 5% applicant deposit.
Maximum purchase price £600,000.
Not all builders / developments will qualify.
Therefore you will need to refer details for us to agree with the lender in the first instance).
Restricted to applicants who do not have a property at the same time.
You can be an existing home owner but this must be sold at the point of buying the new one via Help To Buy i.e. the maximum number of homes you can own on completion is one.
If you have a second home or buy-to-let you do not qualify.
Restricted choice of mortgage products.
3.89% fixed for 2 years without an arrangement fee.
Typical APR 4%
Affordability.
Approx 5 times income*
Minimum trading period for self employed 3 years (2 years by exception).
* The way lender's assess affordability is yet to be determined. There is a possibility that the reversionary interest on the Government's loan will be treated as a commitment and deducted from the salary before applying the income multiplier to determine the maximum loan.
For more information on how we can help you get a Help to Buy Scheme Mortgage , please complete the simple enquiry form on the top right hand side of this page.
Payam Azadi is a partner at Niche Advice Ltd who are Independent Financial and Mortgage Advisers in London.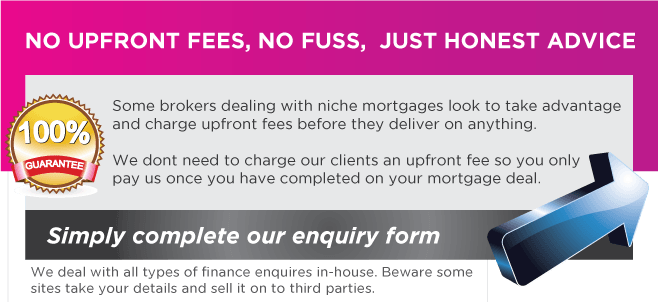 Payam Azadi is a partner at Niche Advice who are whole of the market Independent Mortgage Brokers. His role is very much focused on Property financing both on residential and commercial lines. To get in contact with him please click here.