Holiday Home Mortgage and lenders who will take seasonal rental income from holiday makers on holiday Home products
By residential expert Mr Payam Azadi
Holiday Homes can be a very lucrative property investment. This year in particular has seen many families turn to domestic holidays because of the convenience, horrendous flight costs, unsettled countries and unusual hot weather.
'Entertainment' attracts a premium on commercial activities and letting to people on holiday is no exception. However, finding a Holiday Home Mortgage is a difficult affair and it is probably wise to look for professional help from a Mortgage Broker otherwise you could encounter disappointment from the lenders and incur abortive costs.
So why are Holiday Home Mortgages stigmatised by even the most productive of buy-to-let lenders? Well the lenders believe that the average landlord is incapable of budgeting (which is strange really as running multiple households requires this exact skill) and are unlikely to hoard money in the peak season and apply it in the lean. Their view is it will be spent and as such the mortgage could fall into arrears.
The back drop to all lending is the risk of non payment and unlike insurance where the risk can be split and re-insured elsewhere non-performing Holiday-lets rest entirely with one organisation, the lender, and they would be difficult to sell in the event of a default. This means lenders prefer not to part-take in the market or offer higher than normal interest rates. The problems are compounded when you look to include more than one Holiday Home Mortgage in your buy to let portfolio as it rules more lenders out of contention.
Which lenders lend on Holiday Home Mortgages
There are currently fourteen active lenders in the Holiday Letting market* but in our experience a large proportion of these are looking for exceptional quality and locations so be mindful otherwise you could potentially be wasting your time with your Holiday Home Mortgage application and incurring unnecessary costs.
Low Interest Rates for Holiday Home Mortgages
The good news is that Niche Advice is a whole of market Mortgage Broker and as such are not limited by choice and get access the lowest Holiday Home Mortgages on offer. This is particularly important in this market as in is common for lenders to offer premium variable rates only for holiday let mortgages.
To give you a flavour of the rates we can currently offer look below:

Cheap Holiday Home Mortgages
| | | | |
| --- | --- | --- | --- |
| Type | % of deposit | Initial Rate | Overall APR |
| 2 year tracker | 40% | 2.39% | 4.8 |
| 2 year fixed | 40% | 3.19% | 4.8 |
| 2 year fixed | 30% | 3.40% | 5.5 |
| 3 year fixed | 30% | 3.89% | 5.8 |
| 5 year fixed | 30% | 4.29% | 5.5 |
For full details and an individual quote specific to your circumstances call Niche Advice T: 020 7993 2044.
How do I find out how much I can set my holiday let rent for and how will this help speed up my Holiday Home Mortgage?
The key underwriting component to a Holiday Home Mortgage is the rental yield that is to be expected. The best place to start is the internet to see if the property you are buying is already listed on the main holiday websites such as www.cottages4u.co.uk
Once you are happy with the level you can achieve you will then need to collect independent evidence to show to the lender. This is best achieved by obtaining quotes by email from local letting agents. It is worth doing this leg work up front ahead of your Holiday Home Mortgage application as it will speed up the underwriting process and will also help prevent errors happening later in the process, the most common one being the surveyor viewing the property as a 'plain' buy-to-let and providing irrelevant rental figures.
How much will my Holiday Home rental income need to be to qualify for a Holiday Home Mortgages?
A helpful letting agent might provide figures splitting down your expected revenue between:  'high' season; 'low' season; school holidays; short breaks; and 'long stays' etc. If the property is let for a high proportion of the year the lender will be more comfortable but ultimately all the holiday home mortgage lender are interested in is the annual rental figure.
Most lenders will be looked for a minimum 'comfortable factor' of a surplus of at least 25% to allow for agency fees, insurance and voids. Other lenders will need this cushion to be as much as 50% – so you will need to check or ask your Mortgage Broker to do so on your behalf.
For example:
A cottage in Sandbanks in Poole grosses an annual rent £30,000. To purchase the Holiday Home you need £250,000 mortgage. The interest rate the lender is charging is 3%.
Rent: £30,000
Mortgage: £250,000 x 3% = £7,500.
The holiday let lender needs 125% coverage above the mortgage payment. Therefore the rental yield needs to exceed:
£7,500 plus 25% = £9,375.
And as it is £30,000 it does so easily.
For more information on Holiday Home Mortgages  please contact us on T: 020 7993 2044 or alternatively complete the simple enquiry form on the top right hand side of this page.
Payam Azadi is a partner at Niche Advice Ltd who are Independent Financial and Mortgage Advisers in London.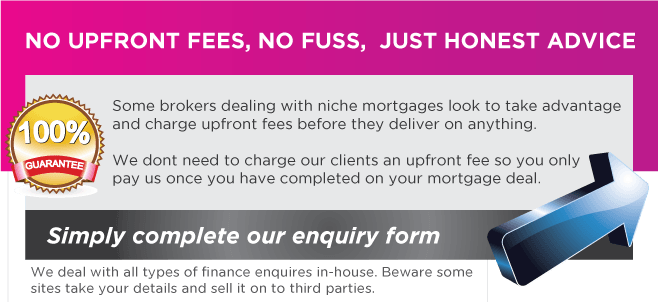 * Source Business Moneyfacts publication, part of the Moneyfacts Group plc August 2013 Issue 216.
Payam Azadi is a partner at Niche Advice who are whole of the market Independent Mortgage Brokers. His role is very much focused on Property financing both on residential and commercial lines. To get in contact with him please click here.