If you want a quick mortgage you have to play your part. In the second part of the series Niche Advice provides tips on the best way to present your mortgage application to get a mortgage quickly.
Obtaining a mortgage is not as easy as it used to be. Mortgage approval is normally split into two elements: a computer based decision followed by manual assessment by an underwriter. The first part normally takes 24 to 48 hours for an initial mortgage decision, the latter can take weeks. In this article we deal with satisfying the underwriting requirements first time and therefore reducing the time it takes to get a mortgage.
Read on to find out our practical help on how to shorten the process and make getting a mortgage quicker. If you have not read the first part on 'How Can I Speed Up My Mortgage Application' I commend it to you and it can be found elsewhere on this website.
Key Stage 4 – Bank Statements
The trend is for banking, like most things, to be done online these days. It is environmentally friendly and instantly assessable which suits modern life. It can however have its limitations when it comes to evidencing your current account to a mortgage lender. First and foremost the lenders need to make sure the account belongs to you. Therefore your online bank statements need to contain your full name. It also needs to show the bank's name and web address to demonstrate where the statement originated from. The web address should have the prefix 'https' otherwise it will not be suitable for mortgage approval. The print must be from an actual print option and not a screen dump.
Of course, the mortgage lender is not just asking for bank statements to check your computer prowess, they are looking at the transactions and conduct. Therefore it's wise to make sure that you pay all your bills on time particularly your current mortgage or rental one! If you have an overdraft facility you will need to have evidence of its limit.
As well the debits they also look at your income credit from your employment and any let properties you have.
Large nameless transactions are likely to be challenged from an anti-money laundering perspective so in order to speed up the mortgage process it is best to provide an explanation at the outset rather than wait for an underwriter to ask this at the time.
Key Stage 5 – Payslips and P60s
In pre-credit crunch days mortgage lenders, particularly building societies, used to write to your employer for a reference to support the mortgage application. This is has now been superseded by official documents such as P60s and payslips. In theory this has made the mortgage application process faster however there are certain traps that can make it longer if there is not the forethought to pre-empt the mortgage questions that might arise. For instance, a payslip can show Statutory Maternity Pay (SMP), will split out bonuses and commission, pension deductions, student loan repayments etc, the mortgage lender will apply difference rules for these components on affordability which will impact on the amount you can borrow. If the mortgage application is to go via Niche Advice we can provide an affordability assessment ahead of the mortgage application to make sure you are not wasting your valuable time.
The mortgage lender will also want to make sure the net amount is replicated in your bank statements.
For more tips look out for more in the series from 'How to get a mortgage quickly' or seek professional help, such as Niche Advice, to oversee the process.
Payam Azadi is a partner at Niche Advice Ltd who are Independent Financial and Mortgage Advisers in London.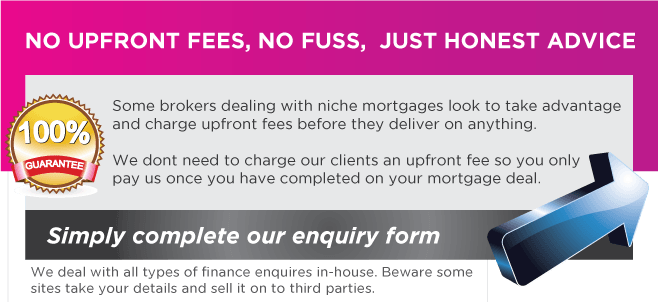 Payam Azadi is a partner at Niche Advice who are whole of the market Independent Mortgage Brokers. His role is very much focused on Property financing both on residential and commercial lines. To get in contact with him please click here.