Mortgage options if you plan to let via Airbnb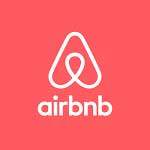 As you are reading this article I will assume you are familiar with the Airbnb concept and are looking for a mortgage to help you break into this arena, well you are in the right place.
Until now mortgages for let properties have usually been on the basis of a minimum tenancy agreement tying tenants in for an least 6 months or the holiday let market where by a mortgage lender would take an average of low, medium and high season track records, Airbnb is of course more fluid and in terms of mortgages if has  previously been lumped into a full blown commercial transactions; alongside the bed and breakfast and hotelier markets; and without prior sector experience finance has been also impossible to come by, well that was until now, read on to find out more…
In the first move of its kind: this week a major high street bank, Metro, is now letting its residential mortgage customers rent their properties through Airbnb, and similar sites, for up to 90 days a year without prior approval. The mortgage will be based on the standard residential mortgage rates and terms. They join Nationwide and Santander that will consider the same on a case-by-case agreement.
The lender says this will help it support the sharing economy.
Unfortunately currently there are no lenders that will allow a full Buy to Let Mortgage with letting to Airbnb in mind so currently these options are only available for residential customers.
The hope is this brave move will tease further Mortgage Lenders to enter the Airbnb mortgage market.
If you are thinking of letting your property out via Airbnb and are looking for mortgage advice please call Niche Advice T: 020 7993 2044.
Payam Azadi is a partner at Niche Advice who are whole of the market Independent Mortgage Brokers. His role is very much focused on Property financing both on residential and commercial lines. To get in contact with him please click here.