New Help to Buy Mortgage launches from NatWest on the 15/05/2013 with a headline rate of 3.15% fixed for two years and no arrangement fees.
As one of the nation's specialist Brokers for Help to Buy Mortgages I am delighted to inform you that we will officially have our second Help to Buy lender launching it's product tomorrow.
They will be offering a very competitive rate together with the added benefit of having no arrangement fees. A valuation fee will apply.
Since the launch of the Government backed Help to Buy Scheme we have been inundated with enquiries from potential first-time and next time buyers looking at the Help to Buy scheme and wanting information in regards to affordability and how to access this specific product range.
At Niche Advice we have put in place a streamlined quote process.
1-     Complete the enquiry form on the right-hand side of this page.
2-     Please ensure you give us some high level information and state that it is a Help to Buy scheme that you are after.
3-     We will issue an email giving you some more information together with a simple enquiry form to complete.
4-     On receipt of the information we will research the market work out affordability and come back to you with the details and specific product information in regards to your requirements.
5-     We will then ask you to complete a more detailed form to apply for a decision in principle.
6-     We can normally obtain a decision from the lender within the same day of applying as we direct access to their systems.
Please note if you have had any past adverse problems within the last six years we will be unable to offer you a mortgage on the help to buy, Right to Buy and Shared Ownership Schemes.  It is highly recommended that you run a credit via Equifax to make sure that you comply with this criteria.
To get a free copy of your credit report please click here
For more information on our range of Help to Buy scheme products please complete the enquiry form on the right-hand side of this page or alternatively call us on (020) 7993 2044.
Payam Azadi is a partner at Niche Advice Ltd who are Independent Financial and Mortgage Advisers in London.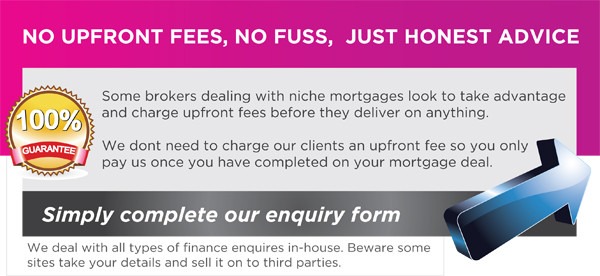 Payam Azadi is a partner at Niche Advice who are whole of the market Independent Mortgage Brokers. His role is very much focused on Property financing both on residential and commercial lines. To get in contact with him please click here.