New Street Mortgages a lender launched to help clients that need better rental calculations with a focus on service and quick Turnarounds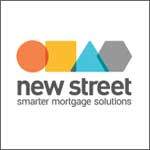 New Street Mortgages is separate division of the specialist lender Kensington. Its principal focus is the quick processing of prime buy to let mortgages and is aimed at professional landlords but will also accept applicants from first time landlords too.
On buy to let mortgages the ability to borrow is predominantly based on the rental coverage assessment. Where New Street Mortgages is strong is in Inner and Greater London where its rental coverage factor is low at 115%. This stands out as most Lenders are now gravitating towards 125% to 140% in a 'one size fits all' approach to the whole country. What does mean? Well you can borrow more:
| | | | |
| --- | --- | --- | --- |
| Monthly rent | Rental 115% ( London) | Rental 125% ( Other Lenders) | Rental 140% (Other Lenders) |
| £500 | £95,000 | £87,275 | £72,800 |
| £1,000 | £190,000 | £174,550 | £145,600 |
| £1,500 | £285,000 | £261,825 | £218,400 |
*Based on a notional interest rate of 5.50%
New Street Mortgages also have buy to let products with a 20% deposit rather the normal minimum of 25%.
The Lender is built with the latest technology and boasts of 5 day turnaround times.
It has a chain-breaker Let to Buy remortgage product which allows customers in a hurry to purchase a new residential and let their existing property, until they have a buyer on a remortgage with New Street Mortgages. The product carries a 1 year early repayment charge.
Furthermore the good news for professional landlords is there are no irritating rules restricting the number of properties you own with other Lenders. You can also purchase a property from a limited company if you are a shareholder to move into your individual name.
Example Product Rate and Fees from New Street Mortgages – Low rental coverage (Buy to Let)
Initial Rate: 2.99%
Subsequent: 4.84%
The overall cost for comparison 4.83% APRC
Inner and Greater London Properties only. Rental coverage at 115% based on a notional rate of 5.50%.
| | |
| --- | --- |
| Type and initial benefit period | Fixed for 2 years |
| Minimum deposit / equity: | 25% |
| Valuation fee | £330 |
| Booking fee | £0 |
| Lender arrangement | £4387.5 |
| Telegraphic transfer / CHAPS fee | £25 |
| Legal fee | £150 |
| Early repayment charge | 3/2% in the fixed period |
If you your in need of a lender that has good rental calculation then New Street Mortgages might be the right lender for more information and advice please call us on 02079932044 or complete the online enquiry form,. 
---
Any property used as security, which may include your home. may be repossessed if you do not keep up repayments on your mortgage
---
Important Information
Residential and Buy to Let Mortgages
Rates current as at 24/9/16 . The overall cost for comparison is based on a purchase price of £300,000 over a 25 year term. The Right-to-Buy example is based on a discounted purchase price of £150,000. Repayment for Residential and Interest only for Buy-to-let (unless otherwise specified). Eligibilty will depend on your own personal circumstances.
KEY – ERC = Main early repayment charge.
The purpose of this web is for information only and is based on a fictitious illustrative scenario. It does not constitute a Mortgage Offer in any way.
It is essential that you seek independent mortgage advice as a suitable product will be based on your own individual circumstances. An interest rate should not be read in isolation, and you should refer to your personal key facts illustration and Mortgage Offers for full terms and conditions. If anything is unclear it should be discussed fully with both your mortgage and legal advisors before entering into a mortgage contract with the lender.
The information contained herein is based on research through the Trigold (IRESS UK) sourcing system. When first published to this site the data is normally 24 hours behind real time, and may or may not still be available.
A first charge over your property is required as security for the loan.
The formal mortgage offer of an advance will be subject to a valuation and other satisfactory references.
Payam Azadi is a partner at Niche Advice who are whole of the market Independent Mortgage Brokers. His role is very much focused on Property financing both on residential and commercial lines. To get in contact with him please click here.