High Value CCJs and Defaults | 1 Year Self-employed | State Benefits can be used in affordability.
Pepper Home Loans  Residential mortgages with bad credit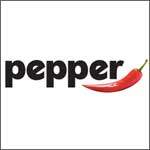 At first glance this new Pepper Home Loans  has gone for the tried and tested criteria formula for a non standard Lender with sharper rates. The plans range from minor credit blips to more serious credit issues. The subtle difference is they are choosing to go with a number of times someone has been served with a CCJ or default rather put a set monetary limit on the offense. Behind the scenes their Mortgage Underwriters look into the amount on a case by case basis with CCJs or defaults under £2,000 without undue concern, and potentially there can be no limit.
Their affordability assessment has been generous when we have used it to date. The fact they will use child tax credits and disability living allowance can also make the difference for some applicants.
Pepper Home Loans  Buy to Let mortgages with bad credit
Their buy to let products are perhaps more revolutionary, with most other Mortgage Lenders fixated on no credit issues in the last 2 or 3 years, Pepper challenges this concept with plans that will allow:
2 CCJs or defaults that were registered 18 months ago.
2 months arrears over 12 months ago.
Completed debt management plans that occurred over 12 months.
The buy to let rental calculation is competitive requiring a 125% coverage of the new mortgage payment.
To conclude Pepper Home loans is a worthy addition to the growing non standard Mortgage Lenders particularly as their products are priced well as it has sent out a message to more established players who have been enjoying too much margin.
For more information on Pepper Home Loans or any other specialist residential and buy to let lender please complete the online enquiry form or call us on 020 799 3044.
Payam Azadi is a partner at Niche Advice who are whole of the market Independent Mortgage Brokers. His role is very much focused on Property financing both on residential and commercial lines. To get in contact with him please click here.