UK Property Market Outlook 2014 and is it a good time to buy, sell or re mortgage

The market is buoyant and perhaps overheating? Mr Mark Carney, Governor of the Bank of England was quoted on Sunday as saying the lack of housing stock is of real concern, and the biggest threat to an economic recovery.
We have witnessed our clients being gazumped and also exchanging without a mortgage in place to secure the property. The latter is against our advice but it demonstrates how cut throat the market has become and as such the 'Fall Through Property Protection' offered by our solicitors (see article below) has being more valuable than ever.
According to Rightmove London house prices have risen 16% in the last year. The national average asking price is nearly 9% higher than a year ago, rising to a new record of £272,003 in May. This represents the highest annual increase since October 2007. When you consider annual pay rises are negligible (if not non-existent) then you can see why our 'enhanced income multiple mortgages' are more popular than ever.
The week before Carney also was quoted playing down the possibility of interest rate rises as a necessary remedy to the 'price bubble' but has faced a fierce backlash from many economists and notably the ex-chancellor Nigel Lawson.  Our clients have not been taking the chance and we have seen a shift to almost all fixed rates being requested, including some five year options.
This picture does however paint a better picture for our remortgage clients, many of whom are exploiting market conditions to release equity to purchase buy-to-lets or to pay off expensive credit taken during the crunch.
For more information on our range of products and services please call T: 020 7992 2044 or complete the Contact Form to the right of this page.
Payam Azadi is a partner at Niche Advice Ltd who are Independent Financial and Mortgage Advisers in London.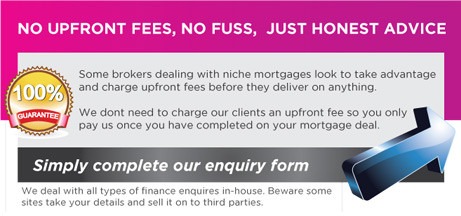 Payam Azadi is a partner at Niche Advice who are whole of the market Independent Mortgage Brokers. His role is very much focused on Property financing both on residential and commercial lines. To get in contact with him please click here.