I don't need to check my credit file I know I have good credit and haven't had issues in the past.
Is the credit information help on me correct?
One of the most frustrating things in my job is talking to an applicant and completing lender forms only to find out to their surprise they have a past late payment on a bill or financial commitment. Often the cause can be as simple as an incorrectly set-up direct debit but the ramifications can be devastating.
I recently had a case declined for a £380,000 mortgage for an applicant who had a good occupation, enviable salary and sizeable deposit but because they had a missed payment on a mobile phone for £89 their mortgage was subsequently declined. We had to rush around and find an alternative pronto. Then complete a whole new set of forms and re-apply to another lender to try and save the property going back on the market. This was not only frustrating for me but very nerve wracking for the client who had the additional pressure of a pregnancy and the need to secure that particular property that was nearby to her work and proposed nursery. All of this panic could have been avoided had she spent five minutes to check her credit file.
Please be warned: this sort of carelessness can be expensive. The credit information held on your for a lender is paramount. And, every time you apply your credit file records this and can further harm your chances of securing the next best deal available to you. It is best to be right first time!
Whether you are looking to get a mortgage with myself or another broker/lender the best advice to find out what is on your credit file before you apply. Even if you believe there to be no issues it's worth checking as information held can be inaccurate or outdated.
To obtain your 'free' credit report click the link below. Full terms and conditions can be found on the credit agency provider's website.
How to apply
For more information on how we can help you get a mortgage if you have had bad credit in the past, please contact us on 0207 993 2044 or alternatively complete the simple enquiry form on the top right hand side of this page.
(Please make sure you also have an up-to-date Equifax Credit Report ready to email to us)

EQUIFAX OFFER -PLEASE NOTE THAT MONTHLY FEES APPLY TO THE CONSUMER FOLLOWING THE 30 DAY FREE TRIAL OF THESE PRODUCTS IF THE USER DOES NOT CANCEL WITHIN THE TRIAL PERIOD. THE MONTHLY FEES ARE £14.95 FOR THE FREE CREDIT REPORT. A USER CAN CANCEL THEIR SUBSCRIPTION WITH EQUIFAX AT ANY TIME.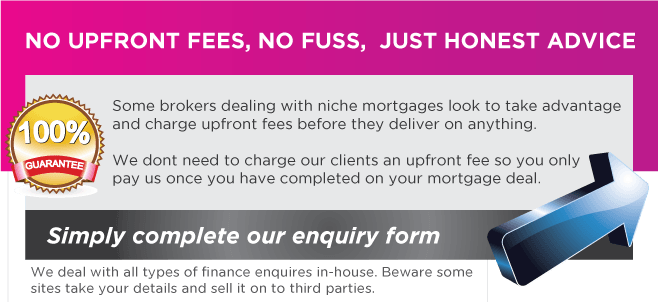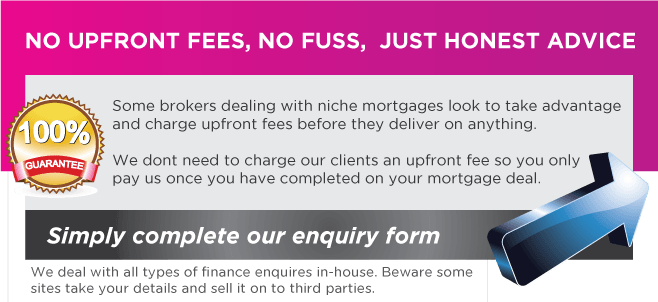 Payam Azadi is a partner at Niche Advice who are whole of the market Independent Finance Brokers In London. His role is very much focused on Property financing both on residential and commercial lines.
You can call Payam on 020 7993 2044 or alternatively complete the enquiry form so he can personally get in touch with you.
Niche Advice is not tied to any bank, building society, estate agent or insurer and offers Independent Mortgage and Insurance advice.