Woolwich will now lend up to 5 times income for certain type of mortgages.

Surprise, surprise Woolwich Mortgages have decided to change their mind again and put in yet another income multiple revision. Historically Woolwich mortgages was one of the more generous lenders when it came to income multiples, often lending around 5 ½ times income but this stance was severely hindered by a series of readjustments essentially bringing the income multiples to a 4 ½ times all mortgages.
At the time I wrote about this knee-jerk reaction and said that many of the lenders who have had to reduce their affordability's will be punished with lack of business and sure enough, we have seen the major lenders tweaking affordability because it's quite apparent that they are not receiving the kind of business that they geared up for.
Don't get me wrong, this is certainly not a lender bashing article at the end of the day the regulator is watching very closely and is putting the pressure on for them to be very prudent with their lending so, unfortunately we are seeing this embarrassing game of little by little adjustments by lenders to try to win back some business.
Woolwich latest adjustments are explained in a chart which they have sent out to us trying to simplify their quite complicated, affordability criteria.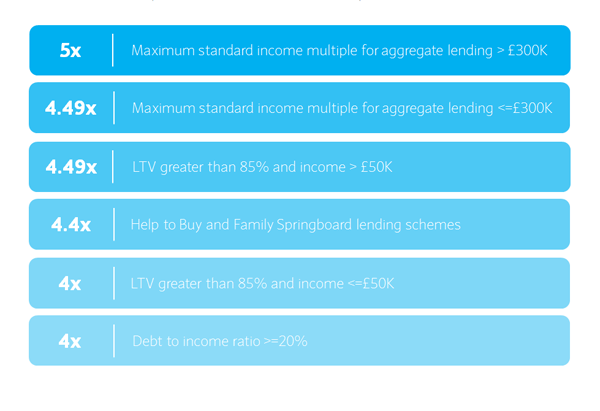 Updates are taking place on a daily basis so it is essential you seek professional advice when looking to get a mortgage, and at niche advice we are here at hand to guide you through the whole process.
For more information on our range of high income multiple mortgages please complete the online enquiry form on this page or alternatively call us on (020) 7993 2044.
Payam Azadi is a partner at Niche Advice who are whole of the market Independent Mortgage Brokers. His role is very much focused on Property financing both on residential and commercial lines. To get in contact with him please click here.