Yes you can still have access to a Buy to Let Mortgage no penalty charge product via Niche Advice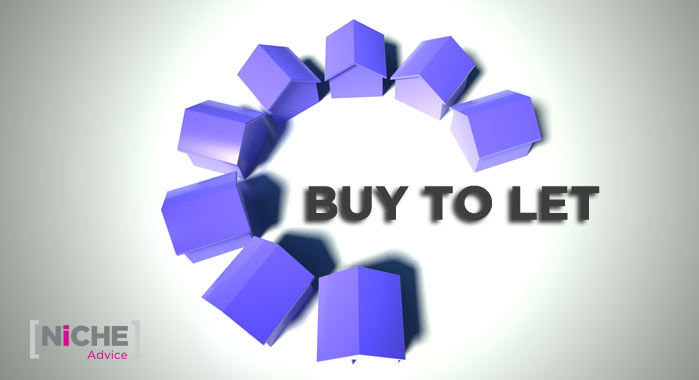 Buy to Let mortgages do not need to restrict your plans if you select a product without any early repayment charges applying so I thought I talk a little about Buy to Let Mortgage no penalty charge.
That's right if there are no early repayment charges on your buy to let mortgage you are free to do what you want knowing there will be no penalty fees.
Why is this helpful? Well there are a variety of reasons, read on to find out why a Buy to Let Mortgage no penalty charge could benefit you.
Reasons why a Buy to Let Mortgage no penalty charge is beneficial:
You plan to decorate the property and sell it. It could be the property is for a short term investment before being sold and you turn your attention to the next project. It is therefore important that you avoid products with exit charges, which can run into the thousands of pounds, and opt for a no early repayment charge version.
Your existing mortgage is on a high variable rate and you plan to sell the property when the tenant's contract is up. With a no early repayment charge buy to let product you may be able to reduce your monthly mortgage costs and will still be free to sell the property when the tenancy expires.
You are interested on adding value to the asset by paying down the debt quickly. Often lenders will allow you to overpay a portion of the debt over and above the obligated monthly payment without early repayment charges applying. However, if you plan to pay off substantial chunks, may be to leave a mortgage-free legacy, then a no early repayment charge product is likely to suit you better.
You want a fixed mortgage for your buy to let without being tied into an early repayment charge. Most commentators believe interest rates are set to rise so it is prudent to fix as you are likely to get a better rate now.
You believe the property will rise in value and you plan to remortgage in the foreseeable future to release capital. Generally properties increase in value and in fact they even proved resilient in the last recession due to the population demands. Over and above this you might have bought in an up and coming area or plan to carry out significant home improvements which will boast the value significantly in a shorter period of time. A no early repayment charge buy to let mortgage will leave you free to remortgage to another provider who will assess the finance based on the property's new value allowing you to release a greater amount of capital.

To get expert advice on why a Buy to Let Mortgage no penalty charge why not call me personally on T: 020 7994 2044.
Payam Azadi is a partner at Niche Advice who are whole of the market Independent Mortgage Brokers. His role is very much focused on Property financing both on residential and commercial lines. To get in contact with him please click here.