Abbey for Intermediaries Buy to Let Remortgage 5 year fixed rate at 4.34% fantastic for landlords looking to fix now.

Avid followers of my blogs will appreciate I don't tend to comment on lender's latest mortgage rates as they are constantly changing, and by the time you get the message out – they could be on the move again. That said every now and again such a competitive buy-to-let mortgage rate comes up I cannot resist in sharing the good news, and as a landlord myself; I would certainly hang my hat on this gem. The Buy to Let Remortgage 5 year fixed rate at 4.34% product ticks all the boxes so I thought I would give you a little bit more information around it.
With interest rates likely to rise within a month of the election in May 2015 irrespective of the party that comes to power now is the ideal time to lock in.
This great Buy to Let Remortgage 5 year fixed rate  follows on the back of recent news that Abbey for Intermediaries now accepts self-employed borrowers and have expanded their portfolio limits.Although this lender is very good on rates a word of warning they can be quite conservative with lending policy's so I would caution against using this type of product for anything which is outside of the box which may include non-standard applicant certain stances or property types.
Buy to Let Remortgage 5 year fixed rate
Lender: Abbey for Intermediaries
Rate: 4.34% (APR 4.8%*)
Fixed until 2/7/2019
Completion fee £1,499
Free valuation
£250 cashback towards your legal costs
Minimum equity 25%
Minimum property value £75,000
*Based on an interest only mortgage of £175,000. ( Rate correct on 11/04/2014)
Eligibility / Criteria
Open to employed or self employed applicants
Minimum earned income £25,000 (£50,000 if you have 5 or more secured credit commitements)
Rental coverage must by at least 125% of the mortgage payments
Maximum of 5 properties with Abbey for Intermediaries (each must have at least 25% equity)
Maximum of 7 properties in total
Maximum age 75 at the end of the term
Student lets on one AST considered
Raising additional money for home improvements is allowed
Must have permanent rights to remain in the UK
Perfect credit record
For more information on Buy to Let Remortgage 5 year fixed rate Mortgages please contact us on 020 7993 2044 or alternatively complete the online enquiry form on the right-hand side of this page
Payam Azadi is a partner at Niche Advice Ltd who are Independent Financial and Mortgage Advisers in London.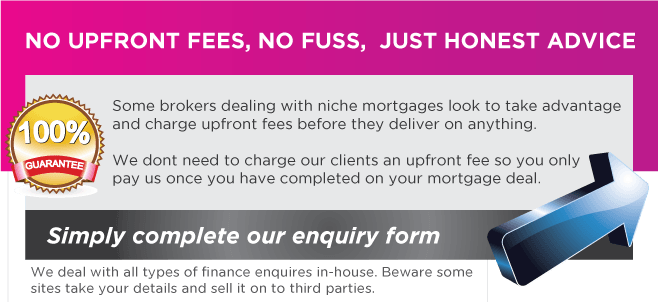 Payam Azadi is a partner at Niche Advice who are whole of the market Independent Mortgage Brokers. His role is very much focused on Property financing both on residential and commercial lines. To get in contact with him please click here.