I want to access the lowest buy to let rates on the market
Resident buy to let expert Mr Payam Azadi explains the hoops you need to go though to remove Buy to Lets from a Limited Company.
Once upon a time it may have seemed like a good idea to pile your buy to lets into a Limited Company structure but recently I have seen many clients have a change of heart. Lender choice is limited (if you excuse the pun) and as such the best remortgage rates are often not open to company structures, and those that are tend to have arrangement fees that read like telephone numbers.
So how do you go about swapping them back into you individual name? Well there are complications. It is technically a purchase for one; even if you are a 100% shareholder in the Limited Company so there is the potential for stamp duty to be payable.
Also as it is a purchase a 'physical' rather than paper deposit is needed therefore a gift of equity from a Limited Company for a traditional mortgage is ruled out. This can be circumnavigated by the use of temporary bridging finance but it all adds to the cost.
And, although buy to lets are predominantly underwritten by the rental coverage the lender will inevitability ask questions as to whether there will be a profound affect on the Limited Company from the loss of the asset and how this will impinge on your overall financial well being.
So after this gloom let's cut to the chase. If you want to move your buy to lets out of a Limited Company structure into an individual name, can it be done? – the answer is a resounding 'yes'  however you will need carefully planning and the knowledge to select the right lenders to partner with. We can help on both of these fronts.
For more information on how we can help you get a Buy to Let mortgages  , please contact us on 0207 993 2044 or alternatively complete the simple enquiry form on the top right hand side of this page.
Payam Azadi is a partner at Niche Advice Ltd who are Independent Financial and Mortgage Advisers in London.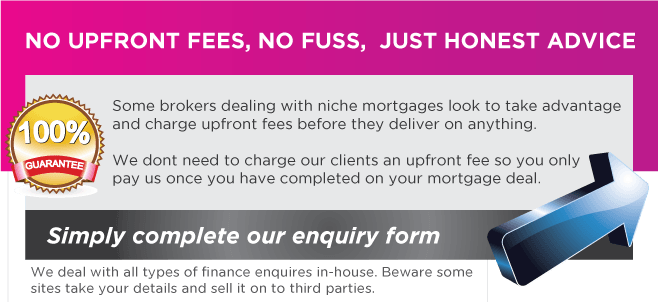 Payam Azadi is a partner at Niche Advice who are whole of the market Independent Mortgage Brokers. His role is very much focused on Property financing both on residential and commercial lines. To get in contact with him please click here.