Getting a Buy to let HMO Mortgage is not straight forward. However we are experienced in positioning the application to the HMO lenders for a favorable response.
Ahead of writing this article I thought it might be helpful to conduct some additional research on the internet with regards to buy to let mortgages and specifically Houses In Multiple Occupation (HMO). It is fair to say that I was appalled at how out of date, and touch, some of the commentators were – with the vast majority of information relating to the 'pre-credit crunch era' when funding for houses with three of more occupiers was generally accessible to all, and shared amenities such as bathrooms, toilets and kitchens were widely accepted.
Fast forward then to the present day and the outlook for multiple occupier buy-to-let mortgages (HMO Mortgage) is much more prescribed and exacting from the lenders that still contest the market.
Furthermore, the rates and fees are higher for most type of HMO Mortgage products. Maybe there are still some unscrupulous market operators that just are chancing their arm with false advertising to draw the business in only to then to try and up-sale or pass the details on to someone else: who may or may not be a specialist in the Buy to Let HMO field or has a limited lender choice? Worse still may be they just want you data for other endeavours.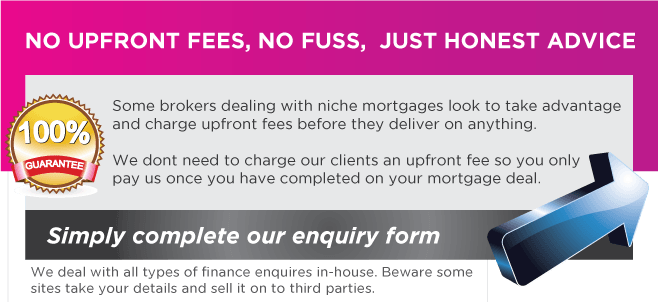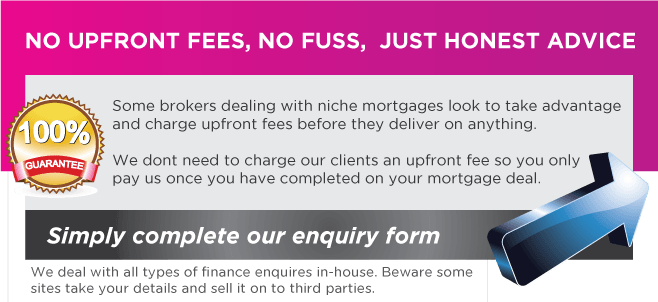 Mortgages For Houses In Multiple Occupation?
Mortgages for HMO rental property first originated to help professional landlords who saw the potential to increase their rental yield by dissecting their property into smaller non self contained units; and through the use of communal rooms still attract would be tenants. The classic target market for these buy-to-lets was 'students' so many properties that are near to universities were re-configured and can still be seen today.
When you select a buy to let lender for HMO Mortgage you may have two or three projects in your mind and 'cash is king' so you would be put down as little as possible as a deposit to gear up for the next purchase. Therefore there is no use trying the high street building societies as the mention of: multiple buy to lets; bedsits; share amenities; university student accommodation / halls of residence; NHS share homes; in the same breathe as a mortgage, as they would simply run for the hills.
The good news is we can access the 'whole of the market' and 'exclusive HMO Mortgage deals' as we work regularly with the specialist lenders that are accustomed to this type of lending. They understand the ins and outs of multiple tenancies and HMO licensing and also share optimism about the returns and therefore the repayment of their loan.
We also enjoy working with professional landlords and seeing their property portfolios flourish with the help of our Buy to HMO mortgage or re-mortgage solutions. We will tell you the truth straightway and will not hide behind a fictitious headline mortgage rate.
We also are keen to let you know choice is limited despite what others might proclaim. That is why it is essential we not only source the best Buy to Let HMO mortgage for you but that the case is presented perfectly first time, as falling out with a HMO lender is not advisable in the current climate, particularly when you are aspiring to be a property developer reliant on mortgage finance.
The application process is quiet different from residential mortgages as there is hardly any reliance on a computer based decision. This is 'old fashioned' underwriting and involves constant dialogue with the lenders which we will handle on your behalf.
Examples of the HMO Mortgages we can help with:
• Licenced or non-licensed HMOs
• House conversions into small non self contained units
• Tenants from Local authorities
• Houses for Student lets with multiple tenancies / Student halls of residence
• Studio flats, Bedsits, Self contained flats under one freehold property
• HMOs over shops or commercial premises
• Trading Limited Company lets / Offshore Company lets / SPV Limited Company lets
• First time landlords
• Portfolios of any size
• Unrelated persons residing in the same property as tenants
• Mortgages on properties that have been historically converted without building regulations
• Short leases
Types of HMO Mortgage products
• Interest only or repayment Buy-to-lets
• Low lender fee products
• No minimum earned income requirement
• No need for personal guarantees
• Deposits can be 'gifted' by family members
To find out more about HMO Mortgage for Buy to Let property, please call us on 020 7993 2044 or alternatively complete the simple enquiry form on this page.
Payam Azadi is a partner at Niche Advice who are whole of the market Independent Mortgage Brokers. His role is very much focused on Property financing both on residential and commercial lines. To get in contact with him please click here.